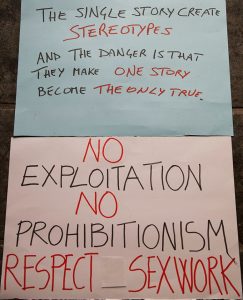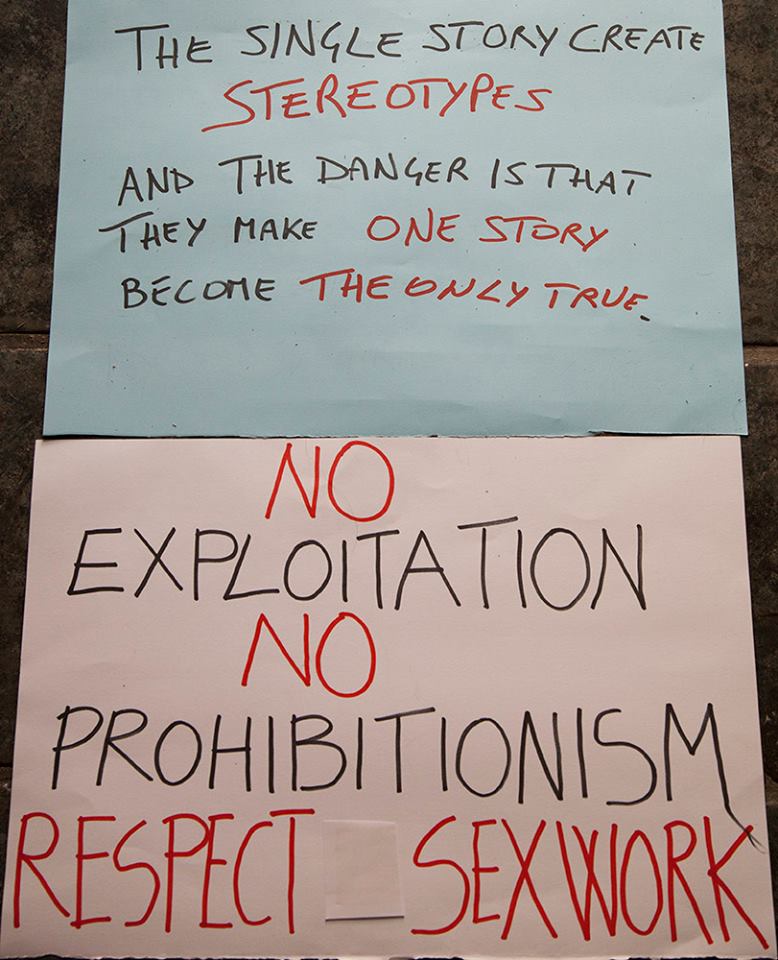 On 12.10.17 a non-violent and silent action took place at the launch of the Italian edition of the book by former sex worker Rachel Moran.
In Italian, the book is entitled "Stupro a pagamento. La verità sulla prostituzione" [which literally translates: "Paid rape. The truth about prostitution"].
The presentation was organized by the collective "Resistenza Femminista" and took place at "Casa Internazionale delle Donne", which is an important and historical feminist space in Rome.
This book presentation was aimed at portraying the experience of one former worker as the only truth about sex work – rejecting the idea that sex work comprises a variety of experiences – and at promoting the abolition of prostitution and the so-called 'Swedish Model', a punitive legislative model which has been shown to push sex workers more and more underground.
This peaceful protest to that view was organized by the sex workers' collective Ombre Rosse and other LGBPTQIA and non-binary transfeminist activists. (Continued)