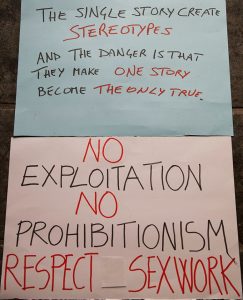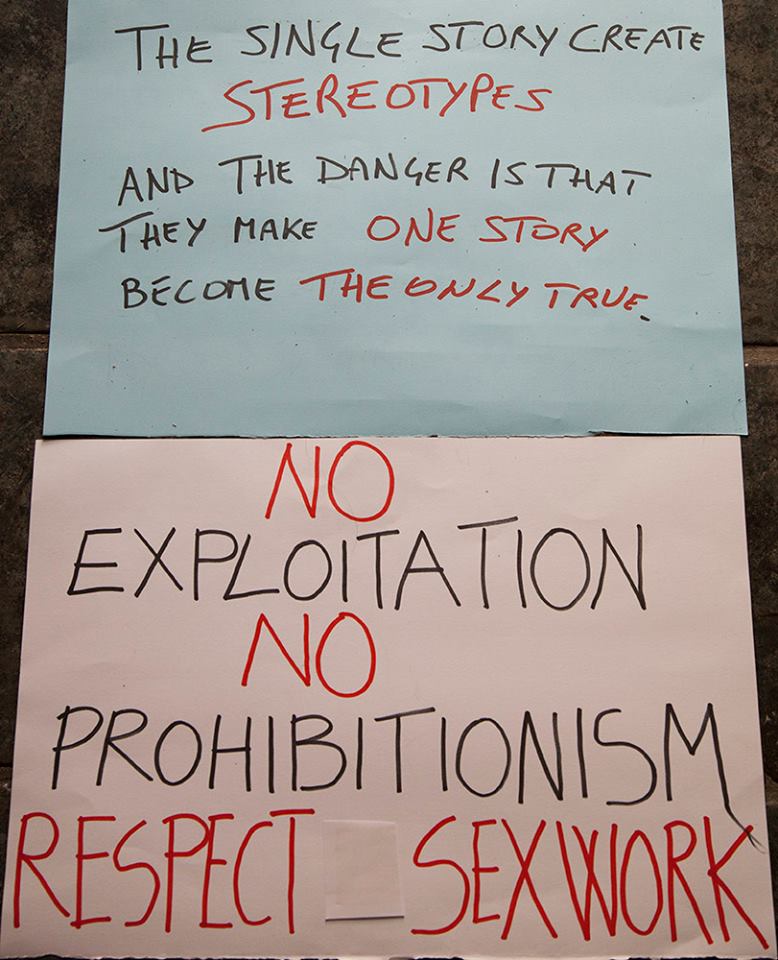 On 12.10.17 a non-violent and silent action took place at the launch of the Italian edition of the book by former sex worker Rachel Moran.
In Italian, the book is entitled "Stupro a pagamento. La verità sulla prostituzione" [which literally translates: "Paid rape. The truth about prostitution"].
The presentation was organized by the collective "Resistenza Femminista" and took place at "Casa Internazionale delle Donne", which is an important and historical feminist space in Rome.
This book presentation was aimed at portraying the experience of one former worker as the only truth about sex work – rejecting the idea that sex work comprises a variety of experiences – and at promoting the abolition of prostitution and the so-called 'Swedish Model', a punitive legislative model which has been shown to push sex workers more and more underground.
This peaceful protest to that view was organized by the sex workers' collective Ombre Rosse and other LGBPTQIA and non-binary transfeminist activists.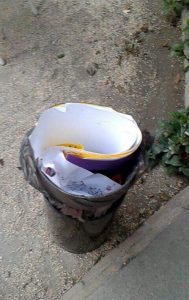 As soon as we stood up wearing our red accessories and showing our banners to the audience, some women started insulting us, and our posters and banners were forcefully taken from us and thrown into the bin.
We've been physically pushed out of the room while the same people – cis women identifying as feminists – yelled at us to «go pull tricks on the street», «go do our shit revolt elsewhere», and accused us of being «just a group of bourgeoises».
Later on, on social media, we were also described as «rabid punks in bad shape who are performing a parody of what REAL sex workers are», we've been accused of fascism and violence, and of wanting to silence the author and intimidate her, when in reality we remained silent all along the protest and obviously respect Rachel Moran's personal experience.
But we do disagree with her politics and her intention to impose her own narrative on every worker.
Rachel Moran wrote blatant lies about our protest and our politics via Twitter and other women joined her in the attempt of defaming our action and the people who took part in it.
Ombre Rosse represents some of the missing voices in debates about labour in the Italian context. These missing voices belong to sex workers and migrant sex workers.
Our collective and projects comes from our experiences as sex workers. There are many perspectives and views at the moment on what can and should be changed and how we can position certain discourses, and on how we can transform the narration. Sex workers are perfectly capable of speaking for themselves.